Imagine waking up every morning with
more money
.


Or
not working for a month
but still getting sales.
That's totally possible for you. And how do I know?
Because those are
real-life results I've gotten
once I started selling my watercolor paintings and designs as digital downloads. 
One day I thought: If I'm always purchasing fonts and other design resources, why couldn't I sell my creations too?
After dealing with my fears I started uploading my watercolor paintings on Etsy as computer backgrounds.
And in less than a week I got my first sale!
From there, I expanded into watercolor clipart, patterns, mockups, fonts, templates, courses… Anything I could imagine. And my passive income kept growing!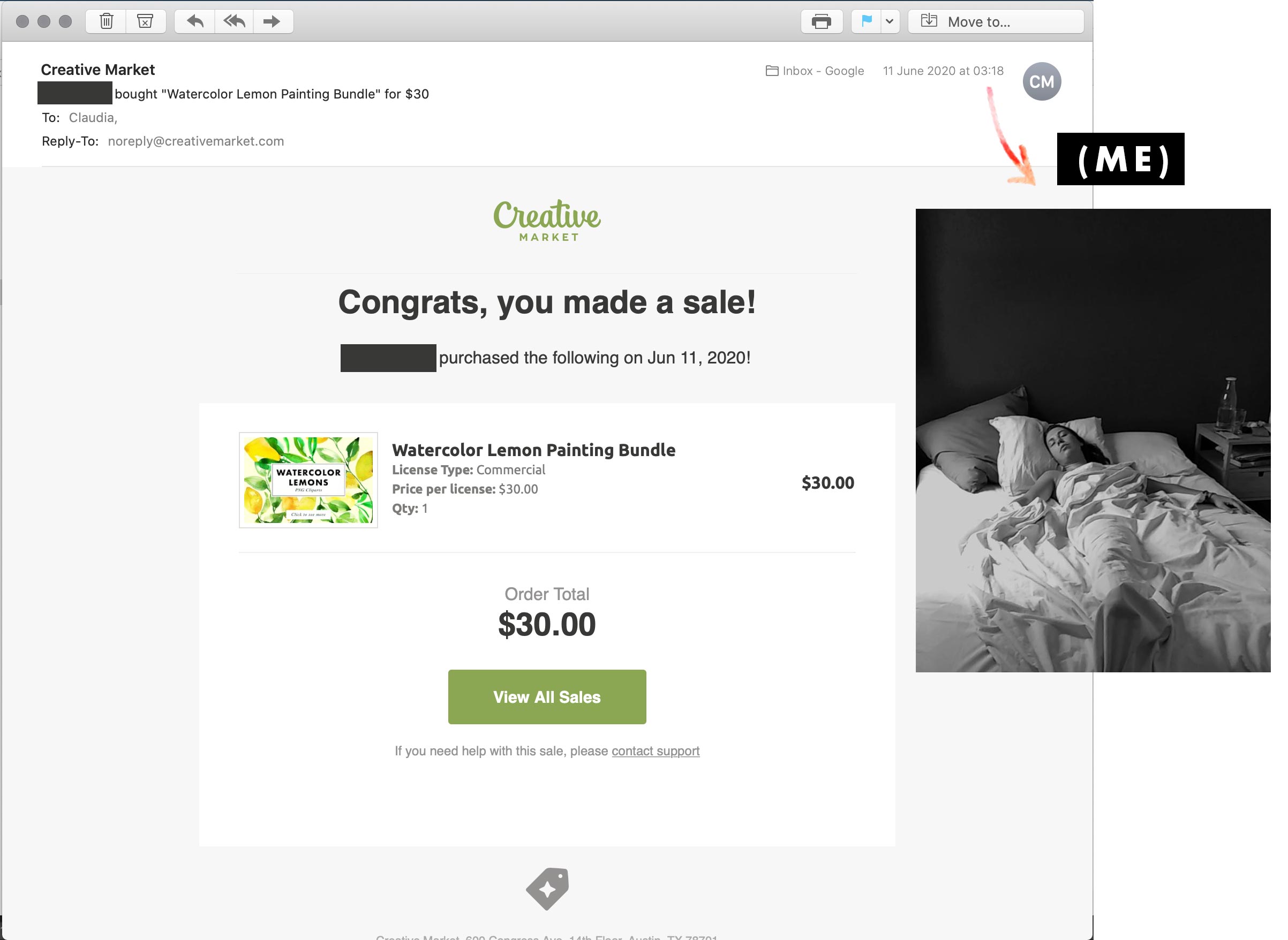 What makes passive income so awesome?
There's no extra work after each sale.

It's totally automated, so you can literally make money while sleeping.

You have freedom to create what you want when you want.

No more worries about client quotes, invoices, payments, etc…

You can do infinite sales without working more hours.

It's free to start!
Introducing...
The Beginners' Guide to Passive Income
The Beginners Guide to Passive Income is an in-depth live training covering everything you need to know to start selling your creations over and over as digital downloads.
You'll learn how to set up your shop and automate your process to work less and earn more.
But most importantly, you'll learn how to stop worrying about your hourly rate and finally be able to make money on autopilot.
Here's everything you'll learn inside the Beginners' Guide to Passive Income:
The one thing that is stopping you to start.

The right way to test your products.

My honest review and experience in each marketplace (CreativeMarket, DesignBundles, Spoonflower, Etsy, Society6…)

My favorite platforms to sell.

How to automate your process to work faster.

The step by step system I follow to create digital products.

How to get accepted to open a shop in a new marketplace.

How to price your products.

What my top sellers and failed products taught me about selling online.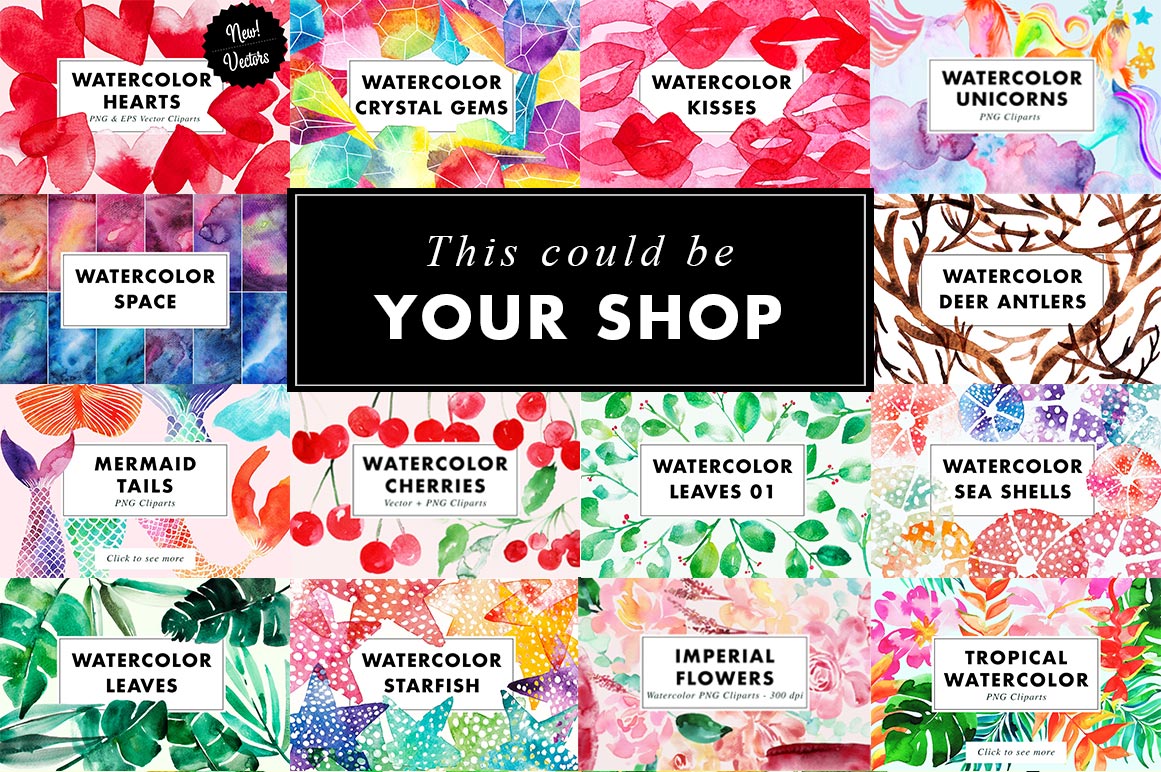 Please note
This is not a webinar
There will be no final up-sell after this class, no fancy course you need to complete in order to achieve what you are gonna learn. Everything is packed in this 2 hour class so that you can go straight and start selling!
WHAT?
The Beginners' Guide to Passive Income - a 2 hour comprehensive training teaching you how to start selling over and over again your art and designs as digital downloads. 
WHO?
Me 👋 I'm Claudia Orengo and I'm a graphic designer and watercolor artist from Barcelona. I have been selling my creations as digital downloads since 2014 and passive income is the best thing I've done for my online business so far.
Now, I've bottled up everything I know about passive income in this in-depth training so you too can start earning money from your art without extra work.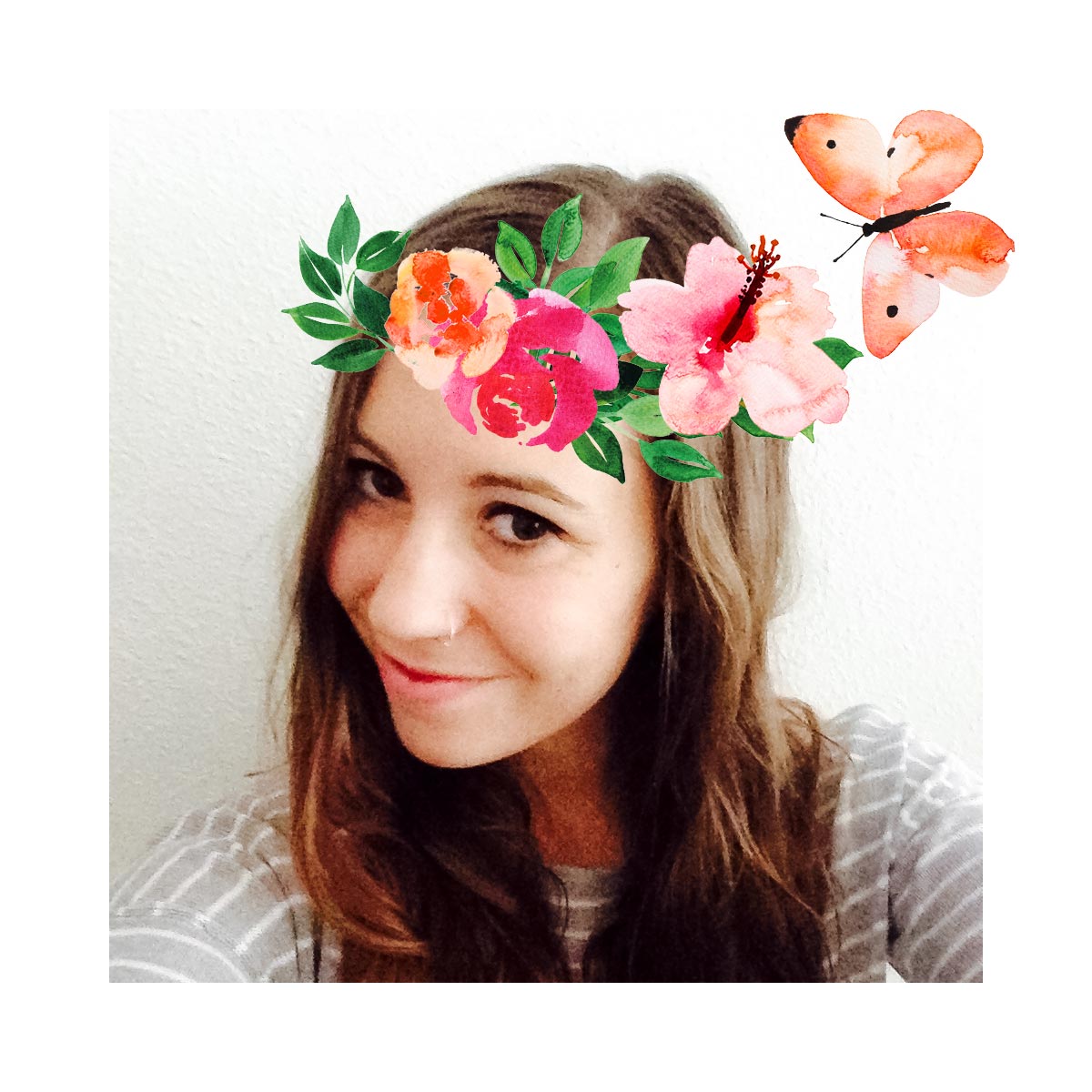 WHAT ELSE?
Your pass to The Beginners' Guide to Passive Income includes:
Everything you need to know to start selling your art and designs as digital downloads.
A recording of the live Q&A session at the end of the training.
Lifetime access to the video recording and slides.
Ready to start making sales while you sleep?
Join The Beginners Guide to Passive Income and discover everything you need to sell digital products
$45
(which you can earn back in your first sales)
This live class is perfect for you if…
✔︎ You are a creative and want to make a profit from it.
✔︎ You want a super quick, super easy, and super repeatable strategy to make more money working less time.
✔︎ You have illustrations, designs or ideas collecting dust and not generating any sales.
✔︎ You feel like selling your art and designs online requires a whole lot of work of planning and promoting or just being lucky and have a huge list of followers, and you'd love to be proven wrong.
On the other hand, you might want to skip this if...
✗ You focus exclusively on selling 1:1 services and don't want to start selling digital products.
✗ You already have lots of marketplace shops and make consistent sales.
✗ You're actually looking for marketing and sales tips. I'll give you some advice, but the main strategies of this class system rely on third platform marketing tools. Making your own advertising is outside the scope of this training.
Frequently Asked Questions
Why $45?
I wanted to find a price affordable enough so that you don't think twice if it's worth the investment but at the same time it's not too cheap so that you get motivated to apply everything you learn as soon as possible.
Plus, with your first digital product sales you will have your $45 back!
How long will this take?
The training itself was almost 2 hours, followed by a Q&A session. 
Is it live or recorded?
This was a live training recorded so you can now watch it and access to it as soon as you get your ticket.
What if I don't have products to sell yet?
Part of the training is to help you get ideas of products to sell. 
Also, if you attend the live session you will have the opportunity to ask any questions you want at the end of the class, so we can all brainstorm together!
What is passive income?
You can watch this video to understand better: https://www.youtube.com/watch?v=S-U9RYRzFt8
I've got another question.
Great! You can email me to [email protected] and I'll be happy to chat with you.